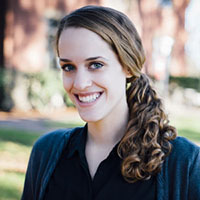 The Humble Designer: Community & Conversation in Graphic Design
Humble means working together. It means accepting yourself as a piece of the puzzle. It is a community word and a web word. It allows us to be on equal ground and connected to one another, despite our differences.
During my explorations and research over the course of my studies for a master of fine arts in graphic design, I began to wonder:
If graphic design provides a voice for everyone, who is left to listen?
What is the role of the graphic designer, and does it need to change?
I understood graphic design as a simple, calculated directive.
Could it incorporate a relational approach to visual communication instead?
How could graphic design aid in creating community, rather than promote polarized positions and social isolation?
To gain a better understanding of these issues, I explored communication theories, the history of graphic design, and contemporary developments within design research, participatory design, and design thinking and education. The concept of The Humble Designer weaves together the threads of roles, community, and conversation into the web of graphic design. It includes my personal practice as influenced by my research and explorations.
---
Emily Coats is a photographer and graphic designer who enjoys sharing the beauty she finds in the world and in other people. She considers herself lucky to have opportunities to teach undergraduate courses in communication design, and especially enjoys assisting with travel photography courses. Emily resides in Oregon with her husband and several members of her church community.
best shoes | Travis Scott x Air Jordan 6 "British Khaki" & Apparel Collection